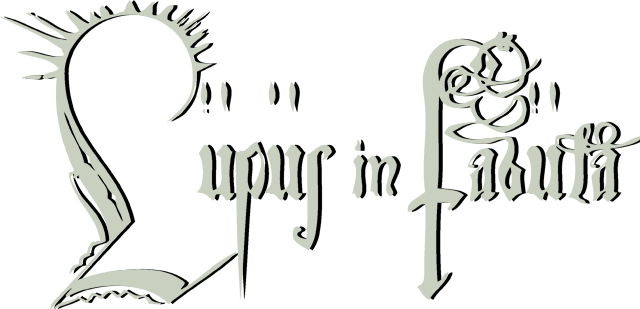 Lupus in Fabula
A downloadable game for Windows, macOS, and Linux
⚜ Lupus in Fabula is an adventure game with puzzle/action elements.
It concerns two characters, controlled one at a time, caught in Flemish Renaissance mixed with glitched medieval times as a result of failed magickal transport. Now the unfortunate duo must escape a series of dungeons while being threatened by ungainly bestiary populating the world around them. At all times they are under scrutiny by an alien duo, one dressed up as a French Philosopher Voltaire and the other as Venetian Renaissance painter Tiziano, besides a common Raven, who appears to take great interest into the plight of the Hero and his friend.
The game has a total of 21 levels, the first twenty being self sufficient dungeons of various length. The final level takes place in a village where the whole story comes to a final wrap.
The story, characters and places are heavily influenced with everything from images of 'Lost in Space', 'Black Adder' or 'Monty Python' to words from the likes of 'Gargantua & Pentagruel' & 'Decameron' and strokes from painters like Pieter Brueghel, Van Eyck coupled with medieval superstitions, scriptural references and bestiary catalogs.
Available for Win/OSX and Linux, Keyboard or Gamepad traversed.
---
❤
Purchase
In order to download this game you must purchase it at or above the minimum price of $7 USD. You will get access to the following files:
Comments
Log in with itch.io to leave a comment.
Game doesn't run. (Loading wheel spins perpetually)
OS: Windows 10 Home x64
Processor: i7-4790 @ 3.60 GHz
Can you wait about 10-15 seconds, let the 'loading' spins. It might look as if nothing is happening but give it some time and the black box should appear and the game should start. I've just tested it (x64 version) and it runs. Let me know if it doesn't work for you still.
Uhhh yup. Tried again and I actually waited for a full three minutes without generating any further input while it was loading just now. Nothing went wrong when I was extracting the files or anything. I'm running the latest release of DX 11 by default, and it doesn't look like I can run the DX 9 file attached to the game.
I'm not a programmer by any means, so forgive me if what I'm saying doesn't make any sense at all. I've also tried running the 32 bit version with the same issue.

OK, let's try a few things. First, do you have an antivirus? That might prevent start of the executable. Start the Task Manager, then start the game. In Task Manager, look for lupus.exe, whether the process appears at all or whether it is terminated. In case AVirus program is messing it, you will have to put the executable in 'allowed' exceptions.
As of DX, Win10 should have already DX9 components, you can try just in case this link- https://www.microsoft.com/en-us/download/details.aspx?id=8109 (scroll a bit down, there's a download button). DX installer will determine if anything is amiss or reinstall if anything is damaged (it won't mess up your current DX), watch for the message what it tells you and report back.
Game runs perfectly after disabling antivirus temporarily. Thanks very much.

Oh, thank Hefns, and there I thought I would have to call the 'olde Gods' for support as I was starting to worry. :D
Well, glad to see it works, but make sure to open your AntiVirus program and put Lupus.exe in Exception list (they all have some, sometimes called 'Whitelist' as well) so you don't have to repeat the disabling operation every time you start the game.
Have fun!